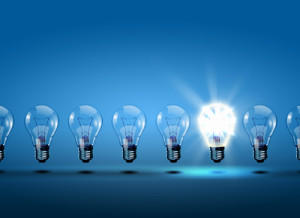 After a rigorous self-examination exercise that incorporated input from key clients with participation in several industry-sponsored visionary sessions, CCS made the strategic decision to reengineer its entire content production platform. With a significant financial commitment from its corporate parent, Triangle Services, CCS embarked upon a transformation in early 2015 to a "white paper production" environment.
Basically, this enables the vast majority of our clients' production to be accommodated by a workflow that flows seamlessly from warehouse to outbound status using generic blank rolls of white paper offering maximum output flexibility and virtually unlimited inventory availability (white paper "in" – full color "out").

This streamlined operation is much more efficient and allows CCS to run job after job at state of the art production speeds. Using roll-to-roll processing capabilities, long run jobs especially can go from raw input to inserted envelope, metered and prepared for outbound mail processing with little or no manual intervention.
Prior to this new approach, most of our clients had to invest in either custom pre-printed paper rolls or expensive pre-printed mastheads, then pay processing and print "click charges" for them to be populated with variable data. With our new blank roll processing workflow the entire pre-print process is eliminated, driving down overall costs.
With CCS there is no obsolescence; clients no longer have to incur considerable storage and destruction charges for unused inventory rendered obsolete by changes to regulations, customer name or address changes, etc.
In addition, trans-promotional opportunities can be quickly and efficiently engineered into this workflow with no added production cost. Clients can customize a message for individual customers with no expense. Personalization, use of highlight color and even accent color images on an envelope can be easily incorporated into the production workflow.
End to end processing provides the benefits being demanded in today's highly competitive landscape:
• Improved speed to market
• Lower overall cost
• Full on-demand content assembly & delivery
Now fully entrenched at CCS, it has been very well-received by standing clients
and is being given strong consideration by a number of high profile prospects.