Membership participation is an important source of revenue for most Associations and Non Profit Organizations. They find that recruiting new members, as well as the retention of incumbent members, is critical to long term success. Unfortunately, their composite experience is that, while membership seems important to most members during the early few years, interest starts to decline after the 5 year mark.
Several reasons are usually cited for this decline participation; among them:
Perception that membership is too costly

Change of career and/or life responsibilities

Little or no longer of value
The disconnect between an Organization and its Membership can be positively influenced by a coherent program of attentive, well-timed and evocative communications. Through its use of sophisticated data analytics and deployment of tailored omni-channel communications, the SmartTouch™ solution allows the organization to stay in contact with its members at a pace that is comfortable and relevant to them.
Member engagement varies by generation and there are decided preferences that have been proven by surveys: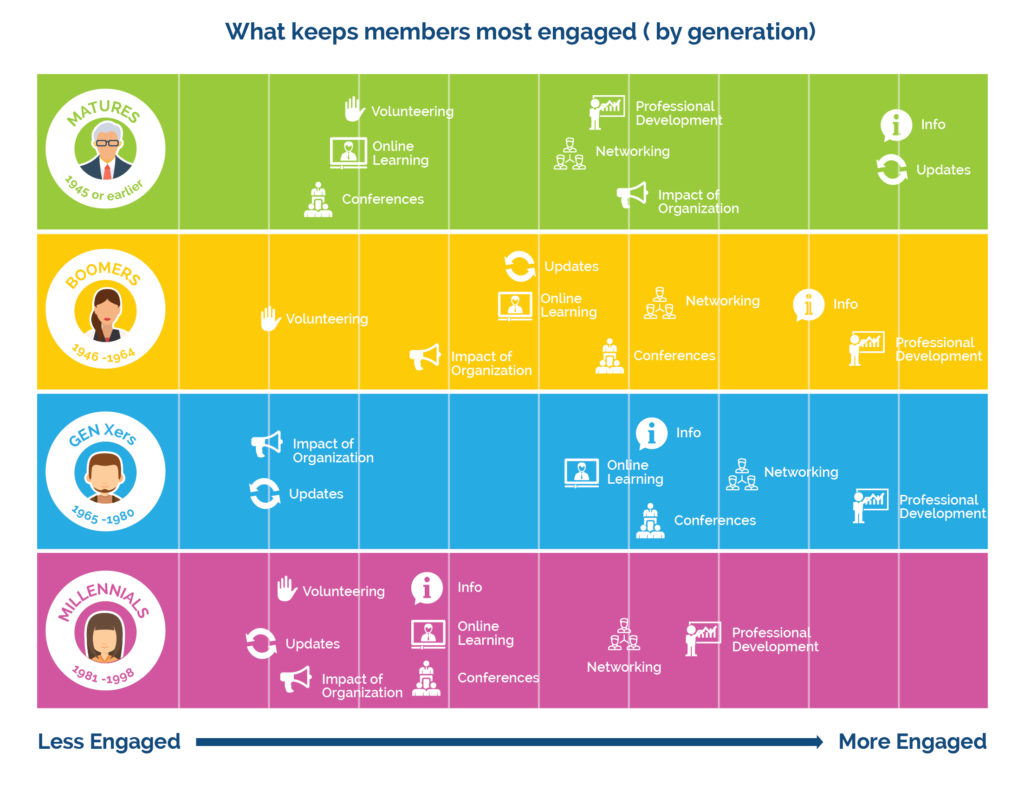 SmartTouch™ delivers the features and functionality required to support an Organization's changing membership message and fundraising communications leading to improved retention, broader member involvement with the organization's core message and improved financial outcomes. The value customers get from these interactions will keep them engaged.